posted on 24 Aug 2010 06:58 by ffman
---
อย่าถามว่าฉัน (เป็นแบบนี้เพราะ) ได้รับอิทธิพลมาจากใคร
สิงโตเกิดขึ้นมาจากเนื้อแกะที่มันกินเข้าไป ฉันเองก็ (เป็นแบบนี้เพราะ) ได้ซึมซับเห็นสิ่งที่เห็นมาตลอดชีวิตเหมือนกัน
Don't ask me who's influenced me. A lion is made up of the lambs he's digested, and I've been reading all my life.
(Quote by Charles de Gaulle ชาร์ลส เดอ โกล อดีตประธานาธิบดีฝรั่งเศสl)
---
สวัสดียามเช้าค่ะ วันนี้ ffman ลาป่วย นอนพักอยู่บ้านค่ะ เมื่อคืนไข้ขึ้นจนนอนไม่หลับพลิกไปพลิกมา ที่จริงวันนี้มีประชุมสำคัญแต่...ไม่ไหวแย้ว ขืนไปคงไม่หายซักทีแน่ๆ รวบรวมพละกำลังเฮือกสุดท้ายมาพากย์การ์ตูนก่อนไปนอนพักค่า
หน้า credits ขอบคุณคำแปลและฝีมือแต่งภาพจากท่าน plalala ค่ะ
(ขอความกรุณางดนำผลงานในฟาร์มไปเผยแพร่ที่เวบสาธารณะอื่นนอกจากเวบของผู้แปลเองค่ะ)
หน้า 1 เรื่องน่ารักแบบนี้ยังไม่อยากให้จบเลย
หน้า 2 แต่ได้ลูกติดมาด้วย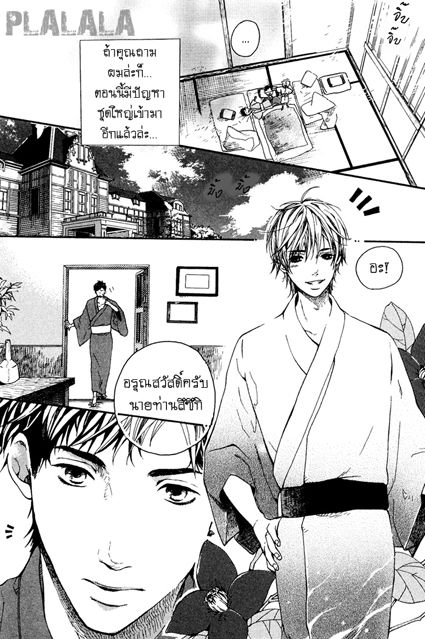 หน้า 3 ศรีภรรยางามแต๊
หน้า 4 อรั๊งงง...จุ๊บอรุณสวัสดิ์ล่ะ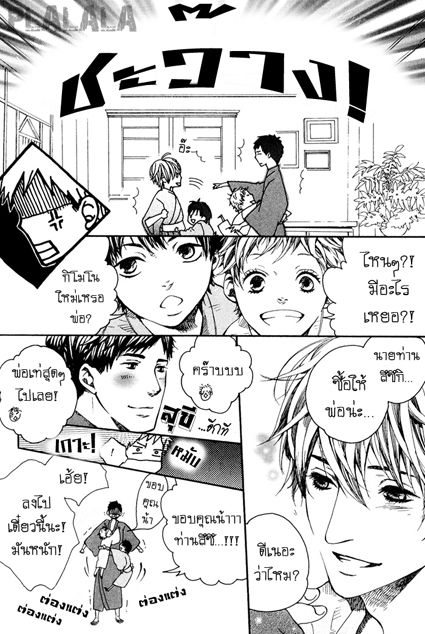 หน้า 5 ก๊ากๆๆๆๆ เด็กๆ น่ารักม้ากกกกกกกกกก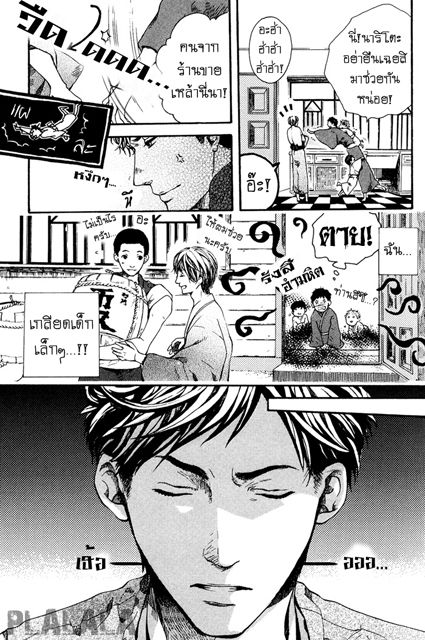 หน้า 6 ก็แหม...จะหวานแหววต่อหน้าลูกมันเขินนี่นา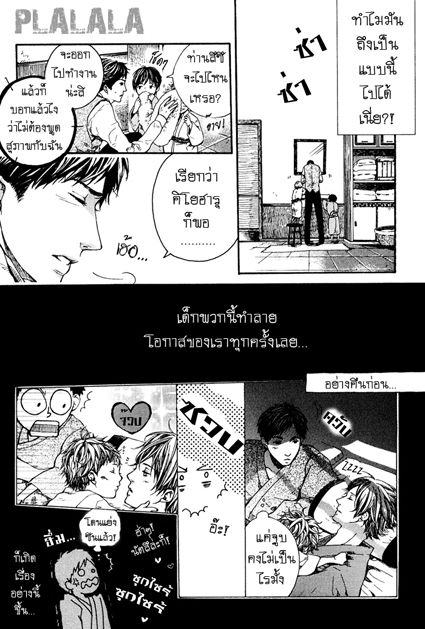 หน้า 7 เอิ้กๆๆๆๆ น่าสงสารจริงๆ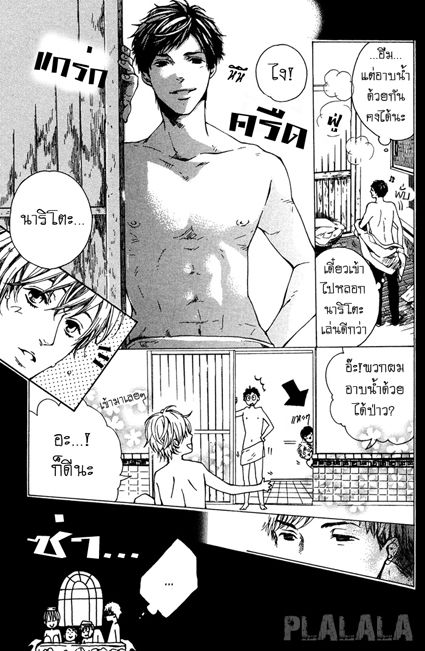 หน้า 8 กี๊สสสสสส!! ซิกแพ็คเบ้อเริ่มมาก!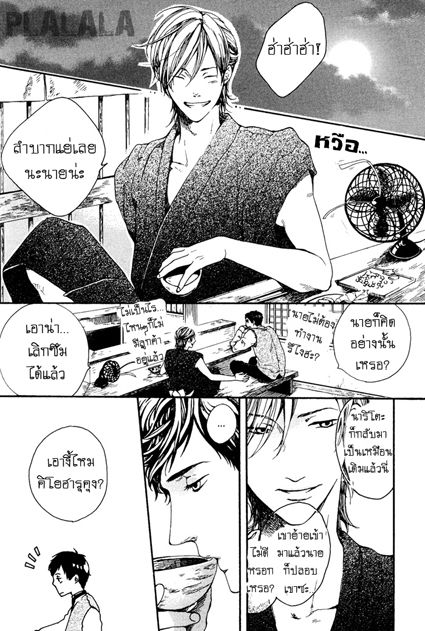 หน้า 9 เอาไหง ตอนหื่นๆ ให้มาลุยกะมาสเตอร์มันจะดีเหรอคะ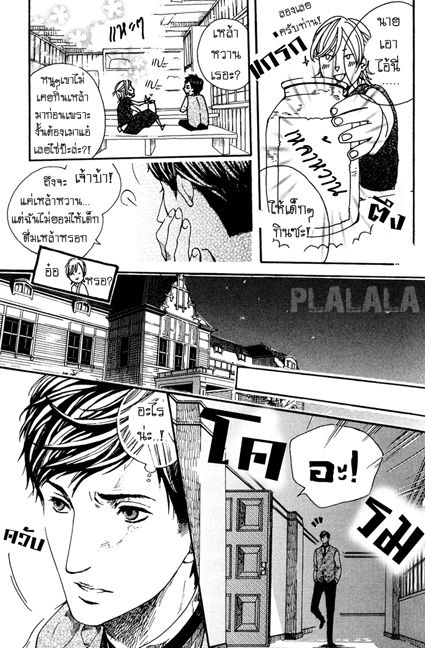 หน้า 10 คุณพ่อตัวอย่างจริงๆ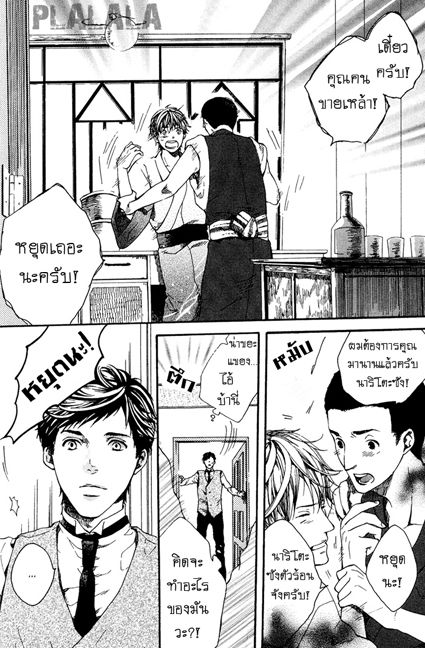 หน้า 11 เดี๋ยวสวยหรอกไอ้น้อง!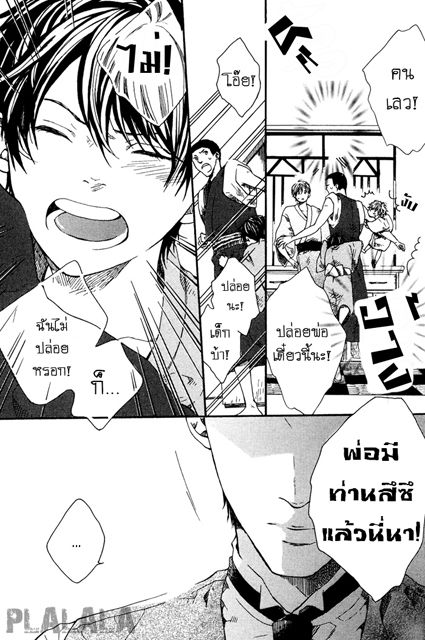 หน้า 12 กรี๊สสสสสสสสสส!! พูดแบบนี้มีหวังยกมรดกให้แน่ๆ เลยค่า!! ป้าขอมอบโล่ลูกดีเด่นประจำฟาร์มให้เลยนะคะหลาน
หน้า 13 เด็กๆ ปกป้องแม่ได้ดีมากนะลูก
หน้า 14 อะฮิ้วววว!! ให้รู้ซะมั่งว่าชาวฟาร์มทำได้ทุกอย่าง (แม้แต่ติดสินบนเด็ก)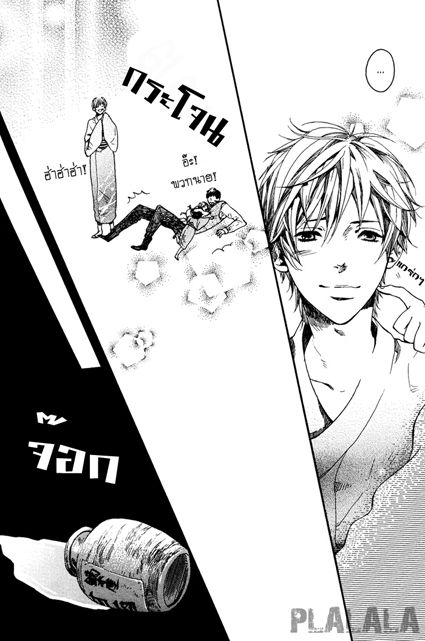 หน้า 15 อ้าว...นั่นมันเมาไม่ขับหลับไม่โทรนี่นา
หน้า 16 ฮุๆๆๆ ทำเป็นโกรธ ที่จริงอยากจับกดล่ะซี่
หน้า 17 เอิ้ก! อย่างน้อยทำห้องอื่นที่หลานๆ ไม่อยู่จะดีกว่านา ซับๆๆๆ
หน้า 18 ชะอุ๋ย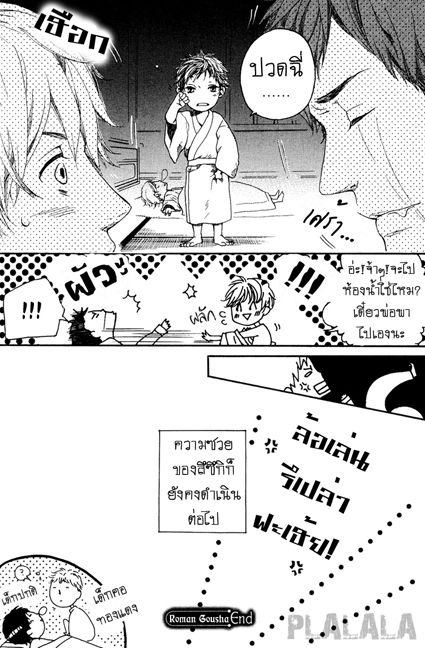 มีแววคอทองแดงตั้งแต่เด็กแบบนี้เลยเหรอค๊า แหม...ป้าอยากจะฝากกล้องไปเก็บภาพเด็ดจริงๆ
น่าร้ากกกกกกกกก รู้สึกว่าเรื่องนี้จะจบแค่นี้ค่ะ แต่พรุ่งนี้เป็นอีกเรื่องของคนเขียนท่านเดียวกัน โปรดติดตามค่า
edit @ 24 Aug 2010 07:15:13 by ffman